Comprehensive services at veterinary clinic in Prague
Diagnostic tests and examinations at the clinic – hematology, biochemistry, T4, SAA, CRP, NH3, FELV, FIV, fPLI, cPLI, NT proBNP, combo test for blood parasites, giardia feces parasites, all with results within 10 minutes, parvovirus, panleucopenia, measurement of blood pressure and ECG Alivecor, diagnosis of pregnancy, examination of urine and stool, orthopedic examination including examination of X-ray of musculoskeletal system by direct digitization, detailed ultrasound of organs, thin-needle biopsies, sampling by BAL and TTL method and much more.
Surgery
Soft tissue surgery – castration of a cat or cat, castration of a bitch and a dog, removal of the testis in the abdomen in a cryptorchid, removal of milk bars in neoplastic tumor changes, including preoperative examination, chest X-ray and subsequent histology – we never remove just one teat but the whole bar. Abdominal and thoracic surgery, eye surgery, soft palate surgery and other operations of brachiocephalics, perianal hernias, large tumors in the abdomen and skin, including adhesions, application of esophageal probes, urethrostomy, surgery in rats and rabbits and guinea pigs, including preventive castration.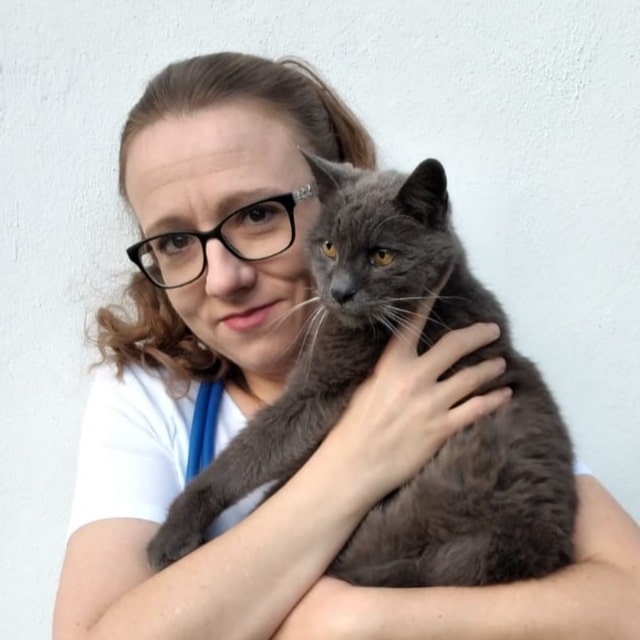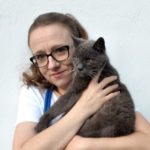 MVDr. Halamková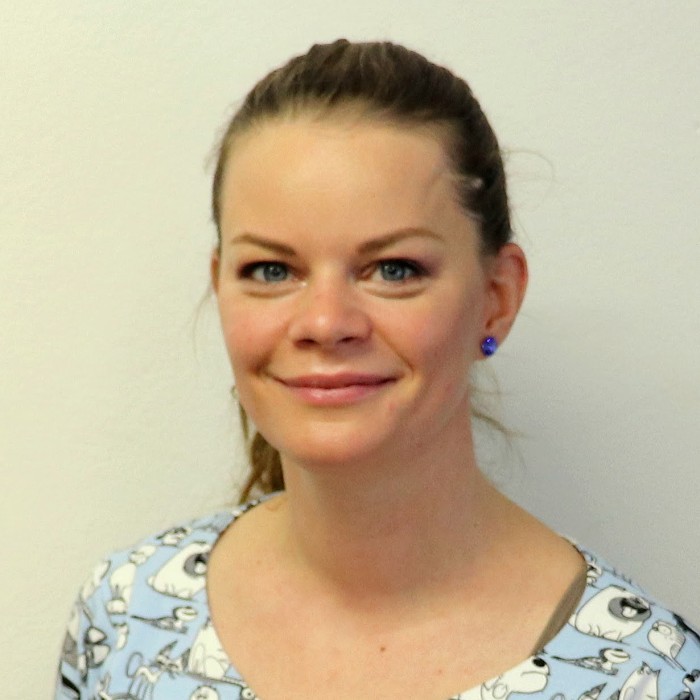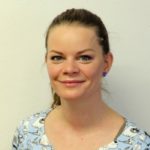 MVDr. Kudláčková
Acute medicine
Inflammation of the uterus, overturned stomach, acute bleeding, removal of the uterus, foreign bodies in the digestive system, bowel congestion and the like. Postoperative hospitalization and monitoring of the further condition of patients is a matter of course for us.
Veterinary pharmacy
Sale of medicines and feeds immediately at the reception or after sending an order, or a prescription for prescription drugs to clients of other veterinarians. We can also send medicines and food to your home by post.
Medicine of elderly animals
We have extensive experience with the medicine of elderly animals and geriatric patients. We will improve their quality of life, reveal possible hidden diseases and set up a wellness plan.
Hospitalization of the seriously ill
We have the option of hospitalizing seriously ill patients. We often hospitalize patients with pancreatitis, with renal failure, when the animals drink a lot, the animals often vomit or diarrhea.
Orthopedics and dentistry
Solution of fractures, displasia. Repair of damaged ligaments and dislocation (luxation), knee joint surgery. PenHipp hip assessment. TPLO, TTA, TTA-rapid, MMP. Trochleoplasty and transposition of tibial tubes. Assessment of hip laxity in dogs from 16 weeks of age. Amputation, plating on long bones, roding. Arthrodesis, LCC lateral suture with nylon and crimping.
Tooth analysis, X-rays (intraoral X-ray with direct digitization). Teeth polishing to prevent tartar. Safe inhalation anesthesia.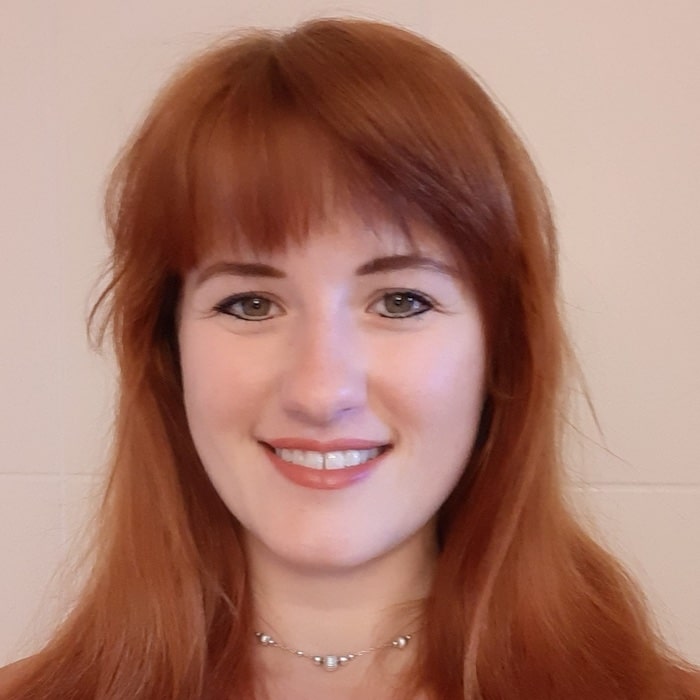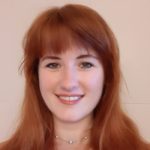 MVDr. Holubová
Cardiology and pulmonary
Sampling from the lungs using the so-called BAL method for the diagnosis of chronic cough, ECG, proBNP examination of the heart, X-ray examination.
Small mammal medicine
Teeth grinding in guinea pigs of rabbits and other animals that stop eating, complete imaging of teeth, preventive and curative castration, removal of tumors, broken legs and dislocations in rabbits, encephalitozoonosis, coccidiosis, dysmicrobia and tympania and especially anorexia – conditions when the animal does not eat, with hospitalization such patients and regular care by feeding and administering medications several times a day. X-ray, USG diagnostics and blood collection.
Dermatology
Itching in animals, hair loss, allergies and much more will be solved by our skin specialist with many years of experience from the University of Vienna.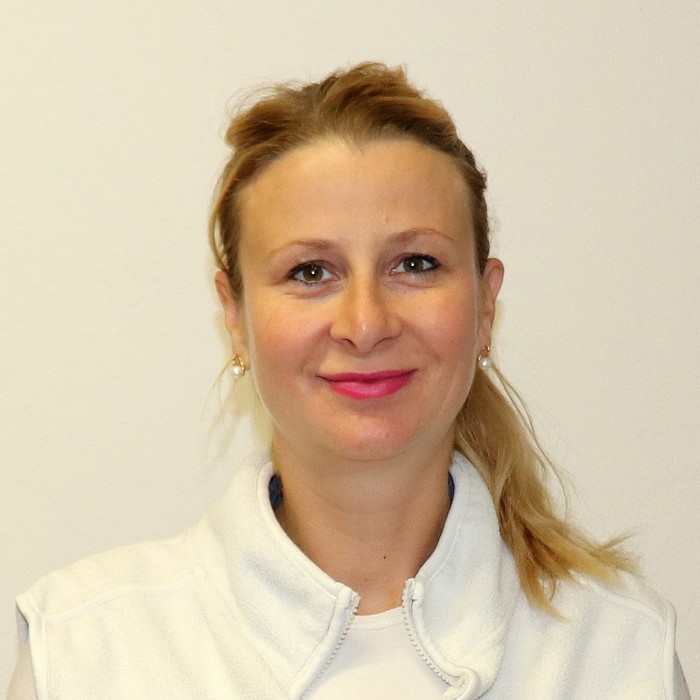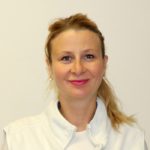 MVDr. Kvasňovská Koudelková
Endocrinology
Glycemic curves and monitoring of animals with diabetes, Cushing's syndrome, hypothyroidism and hyperthyroidism, diseases of the genital system, etc.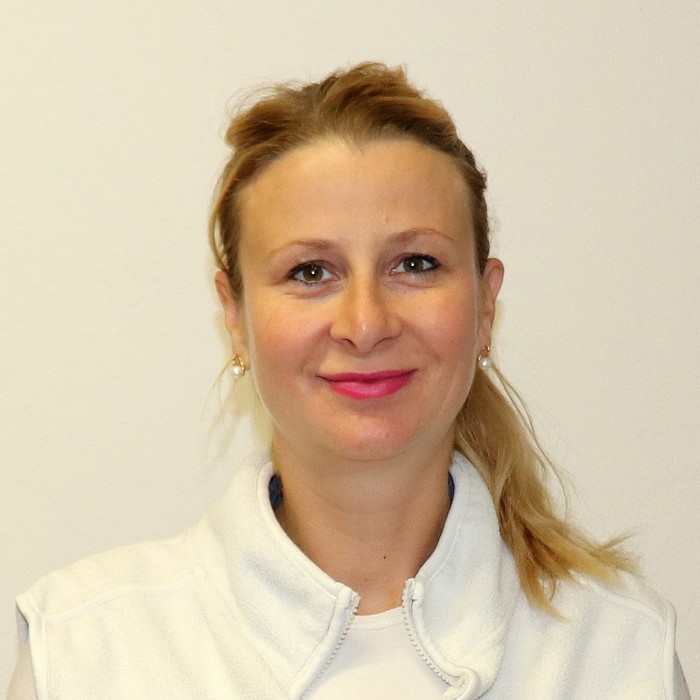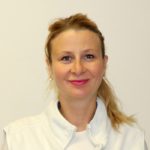 MVDr. Kvasňovská Koudelková